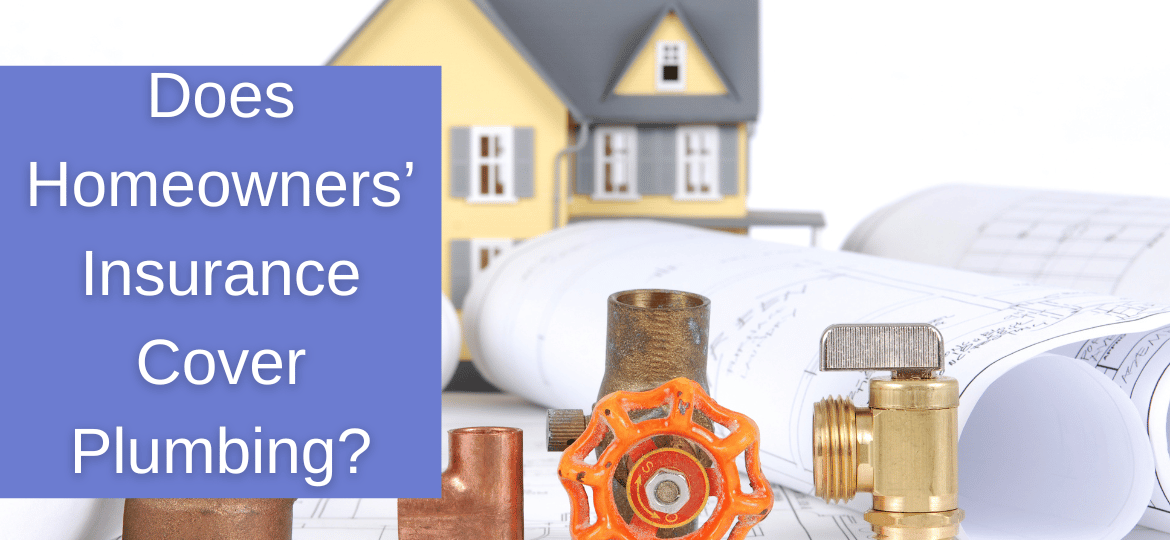 If your plumbing or household systems and appliances suddenly cause water damage, homeowners insurance can provide coverage. For instance, if a broken water supply pipe causes flooding in your basement, homeowners insurance can help you repair the floors, walls, or replace any damaged furniture.
However, it's essential to note that homeowners insurance typically doesn't cover preventable water damage, such as gradual leaks or pipes freezing in an unheated home. Moreover, if mold develops due to preventable water damage, homeowners insurance is unlikely to cover its removal or remediation
Plumbing damage and leaks
Homeowners insurance can cover plumbing damage and leaks that are sudden and accidental. If your home is properly heated and frozen pipes cause water damage, your insurance can help pay for repairs. Even if a plumbing leak is hidden away and unknown to you for weeks or months, you may still be covered for repairs.
Your homeowners insurance policy has various coverages to protect your home, belongings, and temporary living expenses after a significant plumbing accident. These include:
Dwelling coverage

: Pays for damage to the structure of your home, such as drenched floors, walls, and cabinetry up to your coverage limits. However, it likely won't cover the replacement of your plumbing or household systems if they're the source of the water damage.

Other structures coverage

: Covers damage to structures separate from your main house, like a detached garage or guest house on your property.

Personal property coverage

: Pays for damage to your personal belongings, such as furniture, clothing, or jewelry.

Loss of use coverage

: Pays for temporary living expenses like hotel stays and restaurant meals if your home becomes unlivable due to a covered loss.
To be reimbursed for damage or repairs, you'll need to file a homeowners insurance claim and meet your policy deductible, which is the amount you're responsible for paying on each claim before your insurance covers the rest.

What's not covered
Homeowners insurance doesn't always cover plumbing damage, especially if it results from the lack of proper maintenance or preventable causes. For instance, if a bathroom sink or washing machine has a minor leak, you'll need to fix it yourself or hire a professional.
However, if the leak goes undetected for an extended period and causes significant water damage to your home's foundation and walls, your insurance may not help cover the cost of repairs.
Here are some instances where water damage is typically, sometimes, or never covered by homeowners insurance.
Preventable leaks and mold damage
If you have preventable pipe leaks that occur over a prolonged period and the leaks are visible, you won't be covered for repairs. Furthermore, mold removal and repair costs resulting from the leak won't be covered by your homeowners insurance.
Frozen pipes due to neglect
If your pipes freeze and break due to neglect, your homeowners insurance likely won't cover the resulting water damage. If the insurance company determines that your house wasn't adequately heated when the pipes froze, or you left your home unattended for an extended period without shutting off the water supply, the damage won't be covered.
Sewer line backups, clogged pipes, and sump pump overflows
A standard homeowners insurance policy won't cover water damage resulting from sewer line backups or clogged pipes, including sump pump overflows. To obtain coverage for sump pump or sewer line backups, you'll need to add an optional water backup coverage endorsement to your policy.
Outdated plumbing
Although widely used in homes during the 20th century, galvanized steel and polybutylene pipes are hazardous and notoriously prone to leaks and burst pipes due to the effects of chemicals like chlorine in public water. As a result, homeowners insurance generally doesn't cover homes with these types of outdated steel plumbing.
Available additional coverage
If your home has outdated plumbing, older systems, or is located in an area prone to mold or sewage issues, it's worth considering optional insurance coverages that can provide additional protection.
Water backup coverage
Water backup coverage is an optional add-on that can extend your coverage to include sewage backups and overflows. If your basement floods due to a sewer line or sump pump backup, this coverage can help with cleanup and repair costs. It typically costs around $30 per year to add to your homeowners insurance policy.
Service line coverage
Service line coverage is another optional add-on that covers the replacement of utility lines outside of your home, including water, steam, sewer, and drain pipes, if they become damaged. This coverage can also be added to your standard homeowners insurance policy for a small fee, usually around $30 to $40 per year.
Mold damage rider
Mold damage rider is an optional add-on that increases your mold coverage to as much as $50,000. It can cover mold that gradually forms in a damp area, which is not typically covered by homeowners insurance. The cost of mold removal and remediation can be significant, so this additional coverage is worth considering. Most insurance companies will only pay up to a limited amount, usually between $1,000 to $10,000, for mold damage.
Flood insurance
Finding the right flood insurance is necessary if you live in a flood-prone area or coastal community. Homeowners insurance policies do not cover flood damage that originates outside of your home. You may be able to add flood insurance coverage to your homeowners insurance policy for an additional premium, or purchase a standalone policy.
Steps to follow if you find a leak
In case you find a leak in your plumbing system, it's essential to take quick action to prevent further damage. Here are some steps to follow:
Stop the water flow

: Trace the leak to its source and take necessary steps to stop the flow of water. Tightening a loose connector may help to prevent water from spilling out. In case you're unsure, turn off the main water supply to your home while you inspect the leak.

Document the damage

: If you're planning to file a claim with your insurance company, you'll need to provide photos of the damage. Take pictures of the crack in your pipe and any water damage caused by the leak to support your claim.

Switch off electricity

: If there are electrical wires in the affected area, turn off the power to avoid any risk of electrocution.

Move damaged furniture

: Once you've located the source of the leak and collected evidence, move furniture away from the affected area to prevent further damage.

Remove water

: You can remove water from the room by placing towels on the floor and taking measures to evaporate the moisture in the air. Open windows to allow air to

circulate and use an air conditioner or dehumidifier to reduce the amount of water in the air.

Tips to preventing broken pipes
Here are some steps to take in order to prevent broken pipes and avoid costly water damage to your home:
Winterize your plumbing

: If you have a vacant house during the coldest months, it's important to

winterize your home

to prevent your pipes from freezing. This involves turning off your water supply, removing excess water from your pipes, opening drain valves, draining water from your hot water tank, and checking sink and tub drains that have drain traps.

Replace old or corroded plumbing

: If your plumbing is old or corroded, consider hiring a local plumber or contractor to inspect your pipes. They may recommend replacing certain pipes or appliances, which could save you money in the long run.

Trim hazardous tree roots

: If tree roots are interfering with your plumbing and causing leaks or blockages, have your pipes inspected by a local plumber and hire an arborist to trim any invasive roots. This can help prevent further damage to your pipes.
Conclusion
At Fassbender Insurance, we understand the importance of protecting your home and your family from the potential damage and financial loss caused by plumbing issues. By taking preventative measures, such as winterizing your plumbing, replacing old pipes, and trimming hazardous tree roots, you can significantly reduce the risk of broken pipes and subsequent water damage.
Additionally, it's important to consider optional insurance coverages, such as water backup coverage, service line coverage, mold damage rider, and flood insurance, to ensure you have adequate protection in the event of a plumbing-related incident. Don't wait until it's too late to protect your home. Contact us today for a free quote to safeguard your investment and your peace of mind.