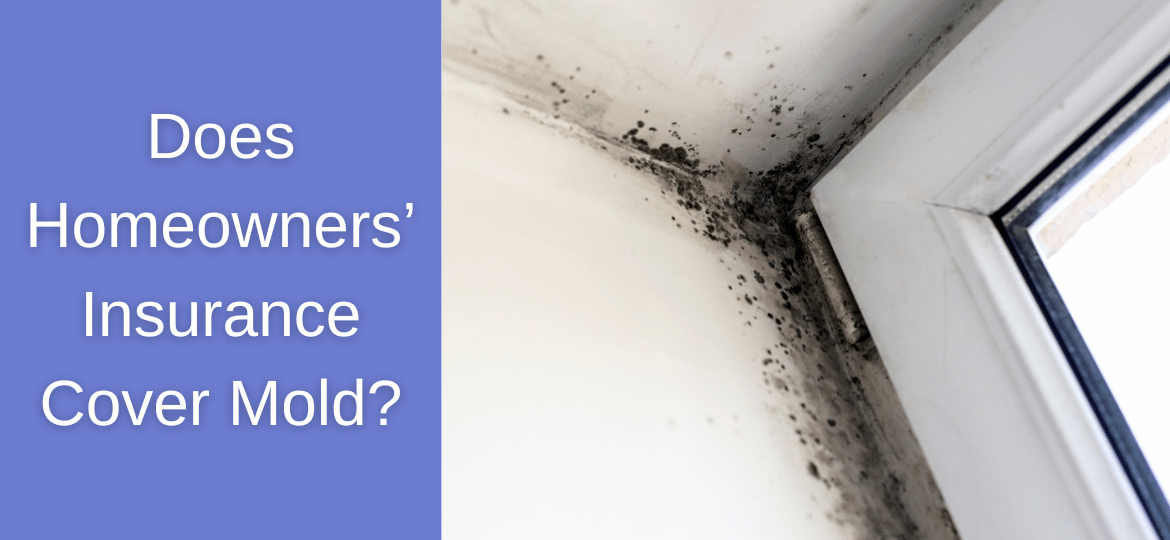 Mold can cause serious health problems in your home. Mold can cause structural damage to your home, which is not only unsightly but also dangerous for your health.
This is why mold insurance is often included in your homeowner's insurance policy. Mold damage is covered by most home insurance policies unless the mold was preventable. Mold remediation is only available for a "covered peril" and sudden/unexpected events.
These are the covered peril situations
Weather-related (snow, lightning, fire, ice)

Vandalism and theft

Frozen pipes (within reason).

Accidental leakage or discharge of water tank, air conditioner, appliances, etc.
Your insurance policy will cover mold removal if you are unfortunate enough to experience an unplanned peril, such as a burst pipe. Mold remediation can be expensive so your policy may not cover all of the costs. Insurance providers often cap the total payout amount. If you're unsure about your coverage, it's a good idea to contact your provider.
The position of insurance companies on mold is that if it can be prevented, such as replacing 45-year-old roof shingles, then fixing the leaky roof is your responsibility.
Is it worth adding mold insurance?
You can add a mold waiver to your home insurance policy if your coverage does not cover mold. The cost and eligibility of your policy will depend on how risky you are. Old homes, humid states, or past mold claims can increase the price. The average mold endorsement cost per year is $500 to $1500.
Signs of mold growth signs
Early detection of mold is the best way to prevent it. It is easier to repair mold if you address it early.
These are the mold signs to be on the lookout for:
Mold's musty smell is a sign that it's dangerous. If you notice an unusual musty odor in your home or office, it's best to get help. If you are unable to pinpoint the exact location of mold, call a mold investigator team.

If you feel or see mold, the next step is to determine how large it is. Mold can often be found in areas with poor ventilation (basement), or in humid areas (bathroom). Be aware of these hot spots.

Mold-Related Illness. Even if the mold is not obvious, it can still cause health problems for your family. Look out for symptoms that resemble a cold: sore throats, asthma, runny noses, itchy skin, eyes, sneezing, coughing, and sore throats. You can determine if it is mold-related by looking at the symptoms that intensify if you are home for a prolonged period of time (weeknights, weekends), or if you have persistent symptoms.
How do I file a mold claim?
As soon as you notice any mold growth, you need to stop any leak if there is one. Then call your insurance company. Remember to take photos of the mold problem throughout the entire process, including before, during, and after repairs.
Again, mold insurance is only for a "covered peril". If an unexpected peril occurs (e.g. pipe burst), you must immediately notify your insurance company. When you do this:
You can address two problems at once: If a pipe bursts, your insurance company will send an emergency response team to fix the damage.

Paying only one deductible: Because your insurance company is dealing with two issues simultaneously, you will only need to pay one deductible.
Always make sure you stop a leak as soon as possible. Then, use a mop or a wet vacuum to remove any water. Always take photos of everything. It's a good idea, while you soak up the water, to take out any carpet or plush materials that could be a breeding ground of mold. Then, open the windows to dry the room.
What if you've had mold before?
An insurance company will consider it risky to live in an older house with outdated outfittings (such as plumbing) or have pre-existing mold claims. Any risky items will result in a higher premium or exclusion from coverage. It's better to remove the mold yourself.
Prevention of Mold Growth
To avoid mold growth, keep your house clean and tidy. This is especially important if you live near areas that are prone to it, such as Florida.
Regular cleaning is key to keeping your home free from mold. Install proper vents and keep the indoor humidity high (use a humidifier if necessary).
Other ways to prevent mold growth include:
Indoor humidity maintenance (30-60%)

In bathrooms and kitchens, exhaust fans that work are a must

Installing non-porous flooring/tile in damp areas such as the basement and bathroom.

Keep an eye out to mold under sinks, crawl spaces, and laundry rooms

In a few years, you will need to replace the dishwasher or laundry hoses.

Make sure your houseplants do not have water under their pots

Your bathroom should be regularly bleached

Gutter cleaning is a regular chore
You can save thousands by simply maintaining, cleaning, replacing, and checking for mold.
Mold Insurance: Are you sufficiently covered?
Although mold is not something you think about, it is something you should be aware of and protected against. To further prevent costly mold remediation bills, make sure you maintain your home and inspect for any signs of mold.