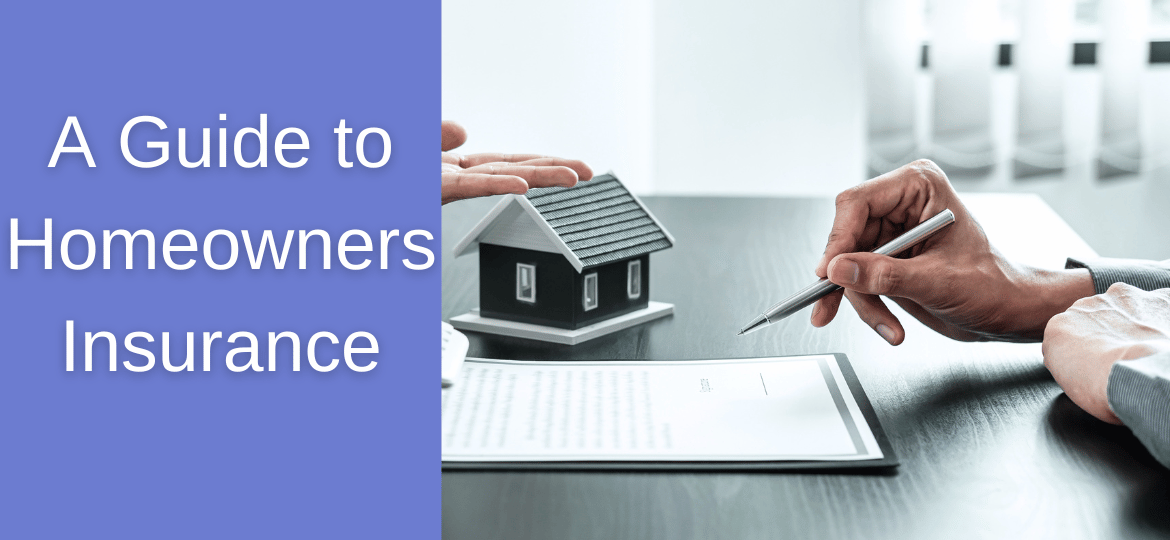 Homeowners insurance is not an extravagance, but rather an essential requirement. Its significance is not limited to safeguarding your residence and belongings from theft or damage. 
Most mortgage companies mandate borrowers to possess insurance coverage for the complete or equitable value of the property, usually the purchasing cost. 
Consequently, without proof of it, a loan or financing for a residential real estate transaction cannot be granted. Additionally, renters may also require renter's insurance coverage, as many landlords make it mandatory. Regardless of the requirement, obtaining this type of protection is always a wise decision. In this article, we will provide you with a fundamental understanding of homeowners insurance policies.
Standard coverage of a homeowners policy
A standard homeowners insurance policy includes several elements that cover the expenses that an insurer will reimburse. Although these policies can be tailored to suit individual needs, they typically cover the following aspects:
Damage to the interior or exterior of the house caused by a covered disaster such as fire, hurricanes, lightning, vandalism, or other incidents. Floods, earthquakes, and poor maintenance are generally not covered, and separate riders may be required for this type of protection. Additional structures on the property, such as garages or sheds, may require separate coverage.

Clothing, furniture, appliances, and other household contents are generally covered if they are destroyed during a covered disaster. "Off-premises" coverage is also available for lost items, regardless of where they were lost, although there may be a limit on the amount of reimbursement. Most insurers offer coverage for 50% to 70% of the amount of insurance on the structure of the home, and additional coverage may be required for high-value possessions.

Personal liability for damage or injuries, which includes coverage for lawsuits filed by others, including incidents involving pets. Renters insurance may not include off-premises liability coverage. Experts recommend having at least $300,000 in coverage, and additional coverage can be obtained through an

umbrella policy

.

Hotel or house rental expenses if the home is uninhabitable due to damage. This coverage, known as additional living expenses, reimburses for rent, hotel rooms, meals, and other incidental costs. However, strict daily and total limits apply, although these can be expanded for additional coverage.
Types of homeowners coverage
Homeowners insurance policies come in different types, and the coverage they provide can vary greatly. The least expensive policies tend to offer the least protection, while more comprehensive policies can provide a wider range of benefits.
In the United States, there are eight standardized forms of homeowners insurance, known as HO-1 through HO-8. Each type of policy offers different levels of coverage, depending on the homeowner's needs and the type of property being insured.
Generally, there are three levels of coverage available:
Actual cash value

: This type of coverage pays for the cost of your home and belongings, minus depreciation.

Replacement cost

: This type of policy covers the full cost of repairing or rebuilding your home and replacing your belongings, without subtracting depreciation.

Guaranteed or extended replacement cost/value

: This is the most comprehensive type of coverage, and it pays for the full cost of repairing or rebuilding your home, even if it exceeds your policy limit. Some insurers offer extended replacement cost policies, which provide coverage beyond the policy limit, typically up to 20-25% higher.
Experts recommend that homeowners opt for guaranteed replacement value policies, as they provide more protection than policies that only cover the value of the home. This is because construction costs can rise over time, and it's important to have enough coverage to rebuild your home at current prices. 
Insuring your home for just the mortgage amount may only cover 90% of its value, so it's wise to get coverage for more than your home is worth. A guaranteed replacement value policy can absorb the increased replacement costs and provide peace of mind in case construction prices increase.
What is not covered by a standard policy
Although homeowners insurance provides coverage for many types of losses, there are certain events that are typically not covered by policies. These exclusions can include natural disasters or "acts of God," as well as acts of war.
For those who live in areas prone to flooding, hurricanes, earthquakes, or other natural disasters, additional policies or riders may be necessary. For these areas, it is imperative to find the right flood insurance policy for you. Other optional coverages include sewer and drain backup, as well as identity recovery coverage, which can reimburse you for expenses related to identity theft.
Determining factors in homeowners insurance rates
The cost of homeowners insurance is determined by several factors. The main one being the likelihood of a homeowner filing a claim or the insurer's perceived "risk." Home insurance companies take into account past claims made by the homeowner, claims related to the property, and the homeowner's credit to determine risk. 
If a home has had multiple claims in the past three to seven years, even if a previous owner filed the claim, it may be bumped into a higher pricing tier or even deemed ineligible for coverage. Other factors that impact rates include the neighborhood, crime rate, building materials, deductibles, coverage options, and the desired coverage amount. 
Additionally, factors such as the condition of the home, presence of a swimming pool or trampoline, and even certain dog breeds can raise insurance rates or decrease the insurer's interest in providing coverage.
Tips for Reducing Insurance Costs
Although it's important not to skimp on coverage, there are ways to lower insurance premiums. Consider these cost-cutting measures:
Install Security Systems

: A burglar alarm monitored by a central station or tied directly to a local police station can reduce homeowner's annual premiums by 5% or more. Smoke alarms, CO detectors, dead-bolt locks, sprinkler systems, and weatherproofing can also help.

Raise Deductibles

: Increasing deductibles can lower annual premiums, but keep in mind that you'll have to pay more out of pocket for smaller claims.

Bundle Policies

: Many insurance companies offer discounts of 10% or more to customers who have multiple policies with them. Consider getting a quote for other types of insurance from the same company that provides your homeowners insurance.

Plan Ahead for Renovations

: Consider the materials you use for renovations. Wood-framed structures cost more to insure, while cement- or steel-framed structures cost less.

Pay off Your Mortgage

: Homeowners who own their residences outright will likely see their premiums drop because they're expected to take better care of their property.

Review and Compare Policies

: Shop around for insurance policies and compare costs. Check for group coverage options through credit or trade unions, employers, or association memberships. Review your policy annually, and notify your insurance company of any changes that could lower your premiums.

Assess Your Valuables

: Make sure you have enough coverage to replace your possessions. Consider doing a home inventory and adding the total value to compare with what your policy is covering.

Look for Neighborhood Changes

: Changes in the neighborhood, such as the installation of a fire hydrant or fire substation, may lower premiums.
Choosing the right homeowners insurance company
If you're searching for a home insurance provider, here are some helpful tips to guide you:
Compare costs and ratings

: Verify the legitimacy and creditworthiness of insurers by checking your state's Department of Insurance website. Look for ratings and consumer complaints against licensed insurance companies and determine the average cost of home insurance in various areas.

Conduct a company health check

: Check for consumer complaints, general customer feedback, claims processing, and financial health. There are numerous websites available to find this information.

Examine claims response

: Consider how claims are handled by the insurer, including whether licensed adjusters or third-party call centers will be responsible for processing your claims. Look for a carrier with a proven track record of timely and fair settlements, and understand the insurer's stance on holdback provisions.

Check current policyholder satisfaction

: Determine the insurer's retention rate, or what percentage of policyholders renew each year. Consider satisfaction information from annual reports, online reviews, and trusted personal testimonials.

Consider coverage and limits, not just price

: Pay attention to policy forms, endorsements, and wording, and compare coverages and limits.

Speak to a real person

: Consult with a trusted, independent

insurance broker

who deals with multiple companies, and ask questions to understand all your options. 
Key takeaways
Here are the main points to keep in mind:
Homeowners insurance policies cover damage to the interior and exterior of a home, loss or theft of possessions, and personal liability for harm to others.

There are three levels of coverage: actual cash value, replacement cost, and extended replacement cost/value.

Policy rates are determined by the insurer's risk that you'll file a claim, based on the home's claim history, neighborhood, and condition.

When shopping for a policy, use an independent broker, and check with any insurer you already work with as current clients may receive better deals.
The bottom line
At Fassbender Insurance, we understand that finding the right homeowners insurance policy can be a daunting task. With so many factors to consider, it can be difficult to know where to start. That's why our team of experienced and knowledgeable insurance professionals is here to help.
We are committed to working with you to find a policy that meets your unique needs and budget. Our goal is to provide you with the peace of mind that comes with knowing your home and possessions are protected.
So if you're in the market for homeowners insurance, don't hesitate to reach out to us for a free quote. We'll take the time to understand your situation and recommend a policy that works for you. Contact us today to get started.