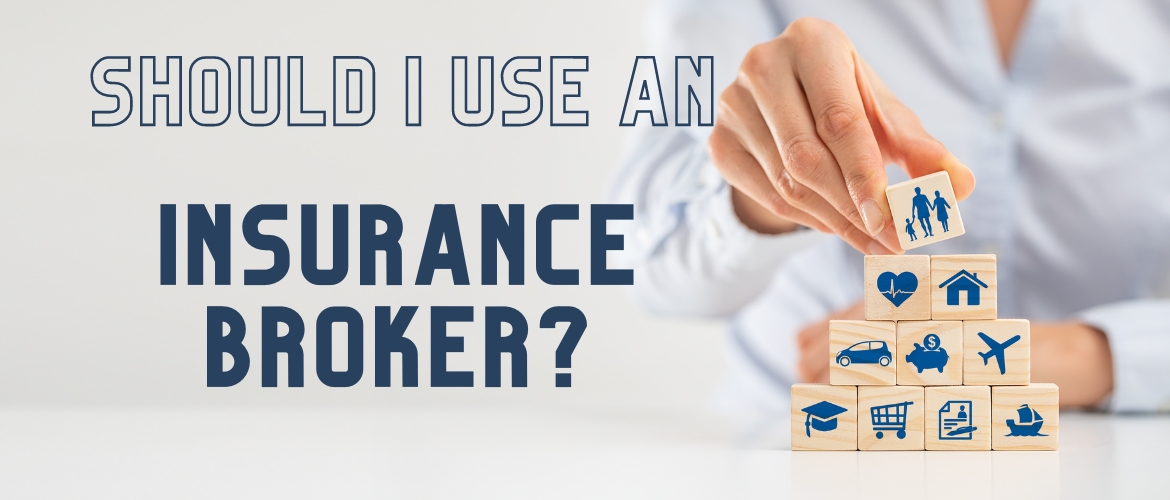 It's smart to compare quotes from several insurance companies to get the best deal when buying insurance. Although anyone can easily compare insurance quotes online, it's a good idea to have someone guide you through your options.
This is when people start asking, "Should I use an insurance broker?" To start with, many people don't even know what an insurance broker really is or how they can help. Keep reading to learn more about brokers and then you can decide which option is best for you.
WHAT DOES IT MEAN TO BE AN INSURANCE BROKER?
An insurance broker acts as an intermediary for you and your insurer. They can help you find the right policy for your needs at a fair price. They do this by combining their insurance knowledge with your background.
Brokers can help you save time and money on your homeowner's insurance, but you might have to pay a fee.
You may actually spend less even with the fee. If a broker charges $100 per year and saves $300, that's $200 savings.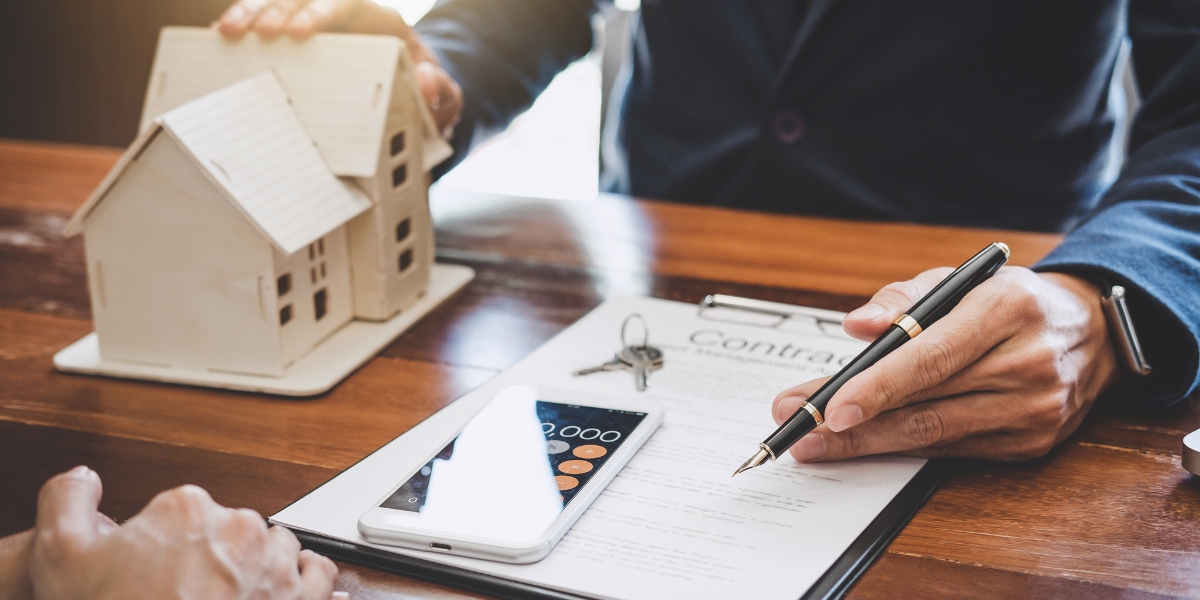 WHEN SHOULD I USE AN INSURANCE BROKER?
A broker isn't always necessary for everyone. It's up to you to decide how you purchase your insurance coverage. However, brokers are best suited for those with more complex insurance needs.
This can include landlords or small-business insurance for owners who need multiple policies. Additionally, an insurance broker can be beneficial for those with multiple insurance needs.
An insurance broker might be a good option if you are:
Multiple cars and homes.
You want to fully understand your policy's intricacies, including exclusions or limits.
You will need insurance to protect your business.
You want to shop around with multiple insurance companies without spending your time and energy.
You want to build a relationship with someone who is interested in your history and needs for coverage.
Insurance brokers don't simply sell insurance. They find the best companies and best rates for each individual's unique needs. Not only that, but instead of focusing on a specific coverage, they're experts on several types of insurance.
HOW BROKERS GET PAID
To protect yourself, you need to understand how brokers earn their pay. Unfortunately, some brokers only care about making money rather than placing you on the right policy.
There are two ways brokers can make money: through commissions or broker fees. They can charge a commission or just a specific fee. Many states require brokers to disclose upfront commission rates and any other fees. It's smart to inquire about any additional costs in addition to premiums.
Note that insurance brokers don't receive payment for assisting with your homeowners' insurance claim. However, any good broker will be happy to assist you if necessary.
COMMISSIONS
When they place you with an insurer, brokers receive a commission. The commission amount is dependent on the policy and the company. It is usually a percentage of your premium.
Brokers often earn a higher commission on the first policy than on renewals. A life insurance broker can make up to 100% of the commission in the first year. This could make it more attractive to sell more life insurance than you actually need.
NerdWallet recommends that you consult a fee-only financial advisor if you purchase a permanent policy. These policies are more costly and more complex than term insurance.
Brokers have an obligation to maintain their reputation and ensure that you are happy with your policy. The broker might need to reimburse the insurer if you cancel your insurance policy. Or if you stop making payments within the first few years.
The policy price includes the commission automatically. Yes, you can still shop for coverage by yourself. But, even if the insurance company doesn't have to pay a commission, your premium probably won't be cheaper.
Each company they represent pays insurance brokers a commission. This means that they shouldn't recommend one insurance company over another. Some companies offer bonuses and gifts to insurance brokers for bringing clients in.
Additionally, there may be larger incentives for those who bring more business. Always ask about the commission structure upfront.
BROKER FEES
Some insurance brokers charge fees in addition to commissions. Brokers should disclose their fees to buyers, and they must be reasonable. You might have fees restrictions in your state. In Florida, for example, broker fees are limited to $35.
Broker fees are usually non-refundable. If you cancel, the broker will only refund your money if they were dishonest about the policy.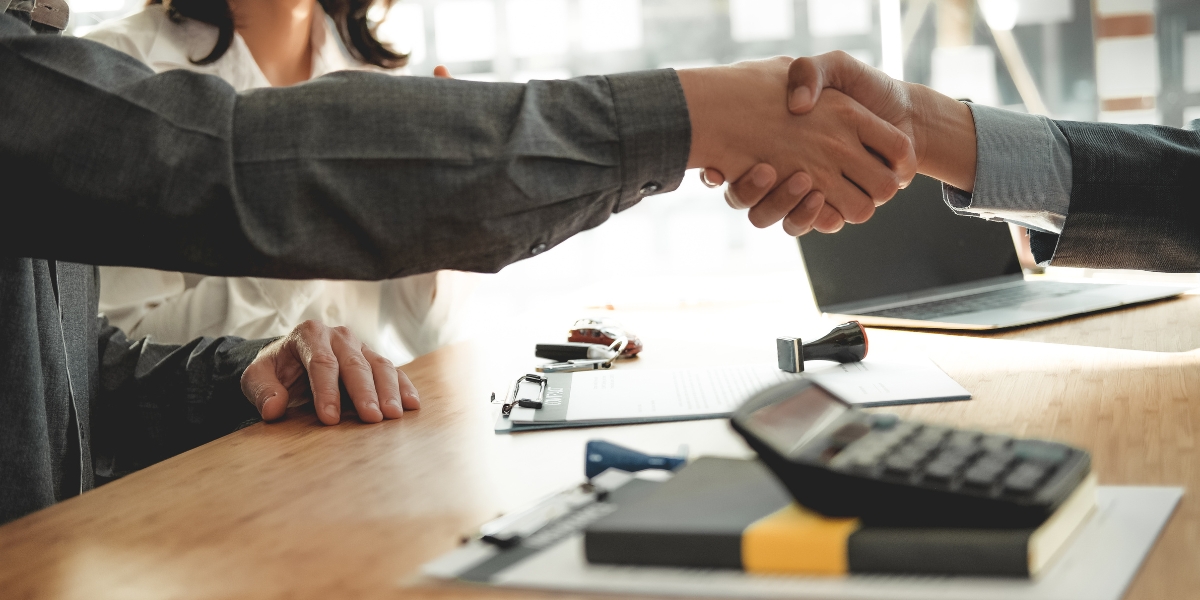 INDEPENDENT AGENT VS. INSURANCE BROKER
Independent agents and insurance brokers are often misunderstood. It's easy to understand why. They're both licensed professionals that earn commissions and sometimes work for multiple companies. And they both help you make insurance decisions, like whether or not to buy flood insurance.
Both agents and brokers make more money when you purchase more coverage. This gives them incentive to sell more. Agents and brokers must provide excellent customer service in order to maintain their business.
Brokers represent the buyer, while independent agents represent insurance companies. Agents can also issue binders or provide temporary coverage until they issue the policy. A broker can usually work with an insurer or agent to bind a policy. The price of a policy can change before that happens.
Independent agents might work with multiple insurers, but specific companies contract them. They can only sell certain policies and not brokers. This limits your insurance options to these companies. Independent agents might have more information about the policies and companies they sell than brokers.
THERE ARE OTHER WAYS TO PURCHASE INSURANCE
You can purchase insurance to avoid paying a broker fee
You can contact the insurance company directly, online, or by phone. In some cases, insurers do not use agents. In these cases you will work directly with the insurer.
Through a captive agent who works for one insurance company.
An independent agent
You can shop around for the best price even if you work with an independent agent, broker or insurer. An insurance comparison tool will help you compare rates from different companies to find the best price.
FASSBENDER INSURANCE
Fassbender is your wholesale insurance broker for all of your insurance needs. With over 30 years of experience, the experts at Fassbender can search over 50 different insurance providers for competitive rates. We have offices in Slidell, LA and Bay St Louis, MS available to provide insurance to all of Louisiana and Mississippi.