A Brief Overview of Homeowner's Insurance
A homeowners insurance plan provides certain protections to secure your house and possessions from damage brought on by particular dangers. Homeowners insurance can be extremely beneficial for covering the expenses of damage and loss triggered by fires or thefts or other covered risks. A home insurance policy can likewise cover you if you harm someone else's property mistakenly or if somebody is hurt at your home.
Different types of Homeowner's Insurance
Insurance for dwellings
This area of your policy covers the cost of replacing structural elements of your home in case of damage from wind, hail, lightning, or fire. Earthquake and flood insurance generally requires different policies, or "riders" as they are sometimes referred to. You can also secure detached garages or other structures on your property. These coverages typically cover a portion of your residential coverage, so this is always a good question to ask of your insurance broker. If necessary, you can always increase your level of coverage to make sure you have the protection you need.
Personal effects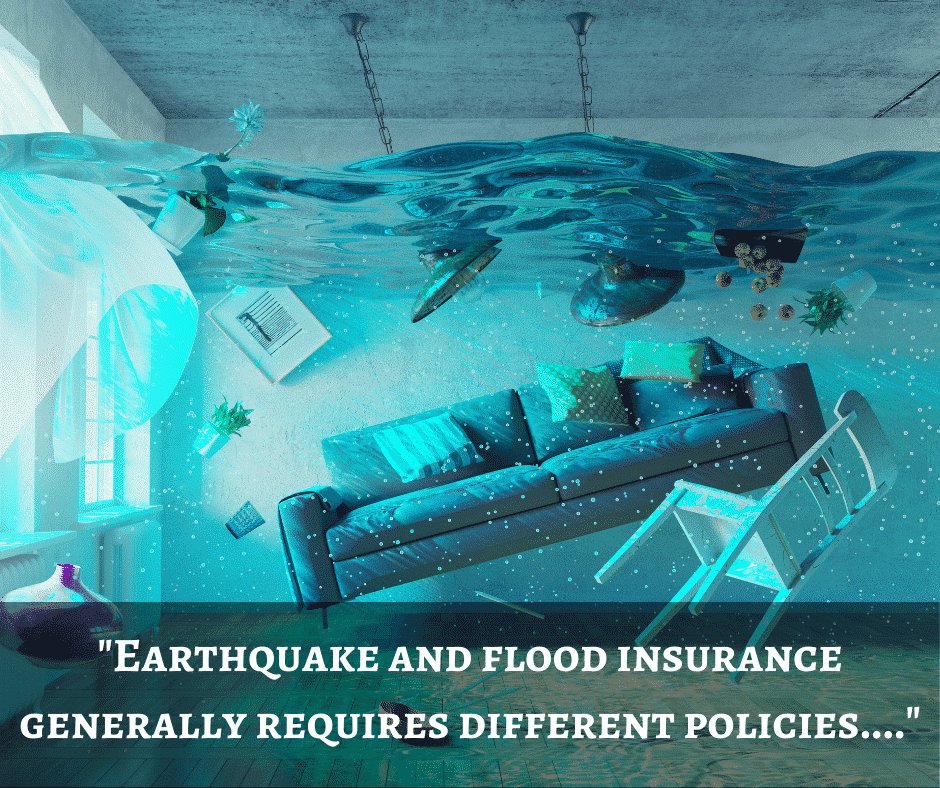 This coverage belongs to a standard house insurance policy. It covers the expense of replacing your personal products in the event that they are lost or harmed by fire, smoke, or other hazards.
Loss of use
This coverage covers your living costs if you are unable to reside in your house because of a covered loss. This coverage typically covers your hotel and restaurant expenses in addition to any other living costs that may develop while your home is being fixed up.
Personal Liability
This coverage protects you and your household from lawsuits if somebody is hurt while visiting your house.
Payments for Treatment
This policy covers medical costs that might be incurred due to injuries sustained on your residential or commercial property, even if there isn't a lawsuit.
Liability Coverage
All house insurance policies include some degree of liability protection. It is included in all policies. If you require more protection, you can increase the protection's fundamental limitations to your house insurance liability coverage by paying an extra premium. Your lifestyle, monetary situation, and comfort level will all impact the quantity of house insurance liability protection that you require. Even if your visitors are safe and educated, it is still recommended to have liability protection. Home owner's liability insurance covers not only what takes place on your home but also any other incidents that take place away from home.
What is Renters Insurance?
Occupants insurance covers your personal effects and permits you to recover damages and losses, even from fire and smoke which can be really hazardous. If your rental home or apartment is damaged by fire, it will cover momentary housing costs. Renters insurance covers individual liability in case someone is hurt or residential or commercial property damage is triggered to another tenant's house.
Personal valuables are not covered by your property manager's insurance. The property manager's insurance or landlord insurance only covers the structure and personal property of the homeowner (like carpets and appliances) and the liability for injuries arising from negligence by the property owner in maintaining or security of the home. Their insurance does not cover the renter's property.
Although tenants insurance is not required in every state, some property management companies and landlords require tenants to purchase renters insurance, specifically if they live in apartment buildings or multi-unit properties.
Tenants Insurance: Why Renters Insurance is necessary
Tenants may feel that insurance is unnecessary. Even if the items you own are few or inexpensive, it might shock you to see how much replacement costs versus the cost of insurance.
Make a list of all of your personal belongings along with the condition and age. Photos are a great idea too. This includes furniture, clothing, dishes, precious jewelry, home appliances, cosmetics, and electronics. Determine how much it would cost to replace everything out of pocket and at today's market prices. This is the best means to protect all of your belongings that get lost or damaged in a fire or other natural disaster.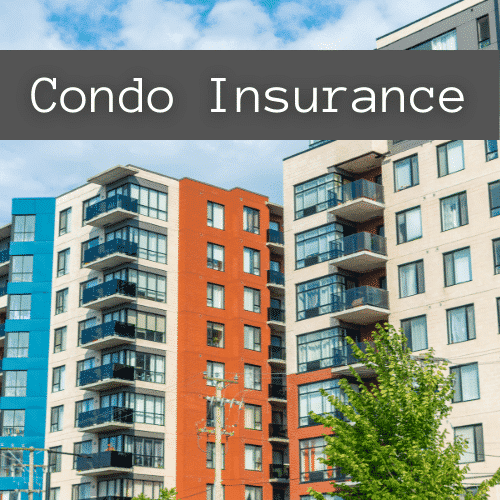 Condo Insurance
Traditional homeowners insurance claims cover damage to the structure and contents of the house. A master policy will be issued by the condo association to cover damages to the structure and typical areas. The policy offers liability protection for injuries occurring in common areas, such as the fitness center or swimming pool.
These master policies enable condo owners to get insurance coverage that are normally less expensive than conventional homeowners policies.
Condominium insurance (also called HO-6 Insurance) is designed to safeguard apartment owners from damage and loss triggered by fire, break-in or other occurrences. It likewise covers personal liability in case somebody is hurt at your house. Condominium insurance is needed by the majority of mortgage lenders and needs to be purchased to make sure that you are covered throughout the term of your home loan. You must also decide do you need flood insurance if you are on a lower floor.
What is Apartment Insurance?
Condo insurance covers damage to your apartment, consisting of walls, floors, ceilings, and floor covering. It also covers personal effects. Your condominium insurance could cover you for losses from theft, property damage, or wind damage.
Condominium insurance safeguards you from liability claims. Your apartment insurance will cover some of the medical costs if a visitor gets harmed while remaining in your house. A lot of policies also cover legal costs and court expenses if you are taken legal action against.
What amount of Apartment Insurance do you require?
It is a great way to determine your insurance needs. Go through your home and make a list of whatever you own, along with the cost to replace them. Using an insurance broker can be very helpful here.
A large amount of liability insurance is suggested. You would be responsible for any medical expenditures sustained if someone is hurt at your house.
If you are in a tough legal scenario, an umbrella or increased liability policy may provide you with the additional protection you require.
Standard Proprietor insurance coverage (Rental home/Dwelling fire insurance)
This is property owner insurance. Your policy, much like homeowner's insurance, will safeguard the structure from damage caused by storms, fire, and malicious acts. In the event of injuries that are your fault or triggered by negligence, the policy will provide liability security.
The primary difference between insurance for homeowners and insurance for property managers is the reality that personal property is not generally covered. Your renters will be accountable for their belongings. Occupants Insurance covers just the residential or commercial property that you own.
If you are renting a home or provided house, nevertheless, you must cover all personal belongings.
Extra coverage for Landlords
While a standard policy will cover most of your issues as a property manager or investor, there are extra protection alternatives you might be interested in: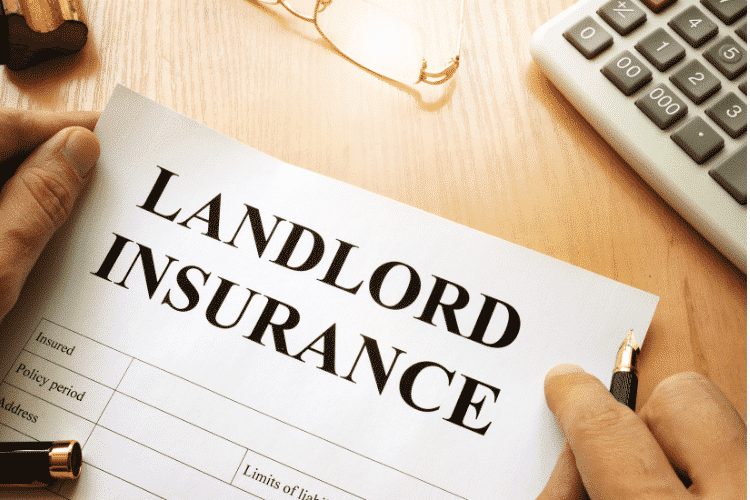 There are no charges
A property manager can lose their service due to legal fees alone. Your liability coverage is intended to cover legal expenses.
Loss of Lease
If your rental earnings is lost due to fire, flood or damage from a tenant, this protection will cover you.
Umbrella Liability
An umbrella policy provides greater liability protection and higher limits to cover unanticipated physical injury, home damage, and legal claims.
Coverage for Natural Disasters
Although some kinds of storm damage are possible to be covered by your property manager insurance policy, protections for flood and earthquake are not automatically included.
Fassbender Insurance
Fassbender is your wholesale insurance broker for all of your insurance needs. With over 30 years of experience, the experts at Fassbender can search over 50 different insurance providers to offer you competitive rates. We have offices in Slidell, LA and Bay St Louis, MS available to provide insurance to all of Louisiana and Mississippi.