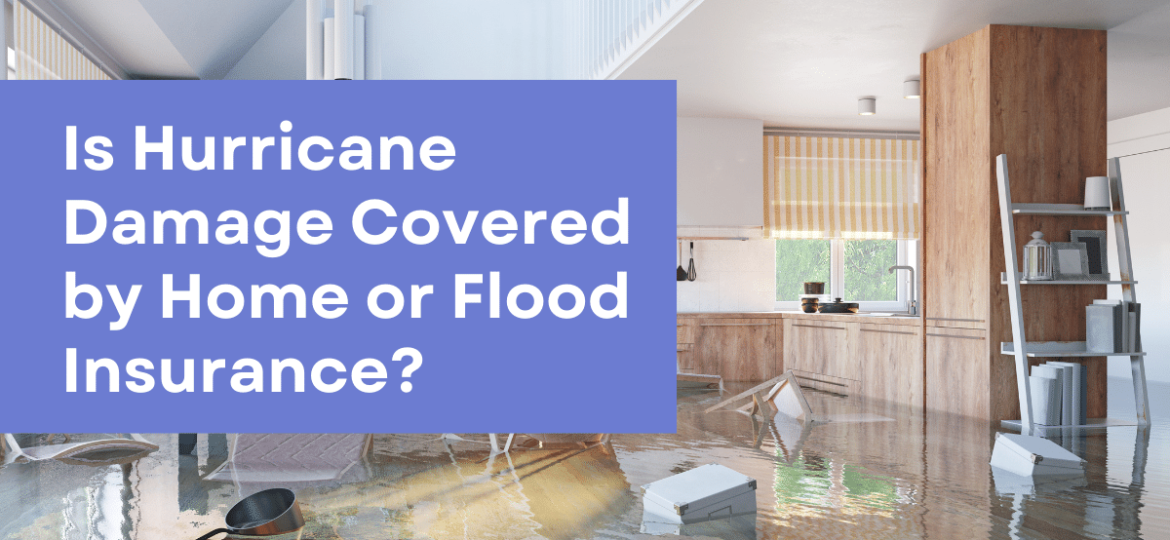 No specific insurance policy provides hurricane coverage, but certain hurricane damage may be covered by your homeowner's or renter's insurance policy, depending on where you live and your coverage. Flooding due to hurricanes is consistently excluded from home and renters insurance—for that, you should consider a flood insurance policy.
Homeowners may also have to supplement their coverage with windstorm insurance if they're in hurricane-prone regions such as parts of Florida, Louisiana, or Mississippi. If you are in Mississippi, you may want to check visit our Mississippi Gulf Coast insurance agency.
In case of hurricane damage, you may need to file a claim under one or all of these policies to receive proper compensation. Most homeowners policies provide financial protection for:
Your dwelling (the home's structure)

Detached units, such as a shed or detached garage

Personal property (your belongings).

Living expenses for displaced persons
Coverage for dwellings
The dwelling coverage covers your home's structure, roof, attached structures, and built-in appliances like your water heater or kitchen cabinets. This coverage is usually equal to the cost of rebuilding your home. Hurricane damage can be costly, so you may consider increasing your dwelling coverage limits or buying endorsements like guaranteed replacement costs coverage for the structure.
Coverage for other structures
Insurance for other structures pays to replace or repair detached structures on your property. This includes garages, sheds, barns, and gazebos. This coverage is generally 10% of your dwelling coverage limit. If you have $400,000 of dwelling coverage, you could have coverage for up to $40,000 for detached units.
Personal property protection
Personal property insurance covers personal items such as clothing, furniture, and appliances. The personal property coverage limit is generally a percentage of the dwelling coverage limit. According to the Insurance Information Institute, many insurers offer personal property coverage of 50 to 70% of your home's insured value.
It is important to have adequate personal property coverage if you live in an area where hurricanes are frequent. To get the most protection, insure your belongings at their actual value instead of their replacement cost value. This will allow you to replace them with equivalent items.
Additional living expense coverage
Homeowners insurance covers extra living expenses in the event that you are temporarily displaced by a covered loss such as a hurricane. You may be reimbursed by your policy for food and hotel expenses while your home is being repaired. You may be able to increase your coverage by increasing the limit.
What do hurricane deductibles mean for homeowners insurance?
A separate deductible may apply to homeowners insurance covering wind and other hurricane damage. These deductibles are usually higher than standard homeowners insurance. They are usually set at a percentage (typically 1% to 5%) of your dwelling coverage.
Hurricane deductible for high risk areas
Nearly every state along the Atlantic coast permits insurance companies to require a separate hurricane deductible. However, you may be able to choose to pay a higher premium to lower your fixed-deductible.
Although hurricane deductibles are typically triggered by a National Weather Service official hurricane ruling, they can vary by state and insurer. Although hurricane deductibles can be expensive, they are essential for people living in high-risk areas.
States that have hurricane deductibles
There are hurricane deductibles in 19 states and Washington, D.C.
Alabama

Connecticut

Delaware

District of Columbia

Florida

Georgia

Hawaii

Louisiana

Maine

Maryland

Massachusetts

Mississippi

New Jersey

New York

North Carolina

Pennsylvania

Rhode Island

South Carolina

Texas

Virginia
Additional coverage
Many homeowners might be surprised that homeowners insurance policies generally do not cover flooding, even if it is caused by a hurricane. Many lenders require homeowners to have flood insurance if they own a mortgage. There is a new FEMA risk rating that is affecting flood insurance rates.
NFIP policies offer up to $250,000 for dwelling coverage and $100,000 for personal property coverage for residential properties. Except in rare cases, there is a 30-day wait period before your coverage goes into effect. Flood insurance premiums from NFIP must be paid upfront and in full. They are not payable in monthly installments. Private carriers now offer flood insurance, although the waiting periods might differ from those offered by NFIP-backed policies.

FEMA estimates that more than 20% of flood claims are from properties located outside high-risk federal flood areas. FEMA states that flood insurance is a good idea if you live in an area susceptible to flooding. Sara Singhas, director of the Mortgage Bankers Association, said that you might end up paying the whole bill if your house is damaged by water.
Although sewage overflow is something that you don't want to think about after a hurricane it can happen due to flooding. Water backup coverage protects your home and personal property against water damage when sewage water backs-up through your sump pump or plumbing.
Homeowner's insurance covers the removal of debris if a tree falls on your home. However, the coverage usually only goes up to a certain amount. You may need to ask your insurance company if they offer a coverage endorsement to increase the amount of debris removal.
What coverage do I need if I own or rent a condo?
Renter's insurance policies for hurricane protection are as important as homeowner's policies, but they are different. Your landlord may insure your apartment, but you will still need insurance to cover your personal possessions and other living expenses.
Find out which areas of your condo are covered by the association and what you need to insure. You may also be responsible for paying part of the repair costs to damaged structures. Before you purchase, check with your property management company or association attorney to determine the type of coverage you need.
Renters' insurance policies do not usually have a hurricane deductible. They only have the standard deductible.
HOW MUCH HURRICANE COVERAGE DO YOU NEED?
If you live in an area prone to hurricanes, you should get reliable coverage for the risks associated with these natural disasters. Otherwise, you could end up paying the whole bill for a storm that damages your home or business.
As with most things, homeowners insurance is available from a variety of different sources that differ in terms of terms and conditions.
If you don't have insurance or need to purchase a policy, research the types of insurance available for hurricane protection or consult with your insurance agency. You never know what type of natural disaster you'll face in your area, so it's important to consider the risks.